WAB mess@ge
April 2019
TWO NEW OFFICERS FOR THE WORLD ASSOCIATION FOR BUIATRICS (WAB)

At the last World Buiatrics Congress (WBC) in Sapporo, the Executive Committee (EXCO) elected Arcangelo Gentile as President Elect. Arcangelo will become President of the WAB at the end of the next WBC, in Madrid, in 2020. Another important change among our officers was the election of Gatz Riddell as Secretary General. Congratulations to Arcangelo and Gatz! They deserve our deepest gratitude for their dedication to the WAB.
NEXT WORLD BUIATRICS CONGRESS (WBC) – MADRID, Sept. 27 – Oct. 1, 2020
The next WBC is approaching! All buiatricians of the world should mark the dates, from September 27th to October 1st, 2020. Joaqin Ranz Vallejo, President of the Organizing Committee and ANEMBE is working hard to deliver another successful WBC. WAB wishes him good luck. More info on the Congress can be obtained at wbc2020.com. Please pass on the information.
CONGRESS BID RESULTS FOR WBC 2022

The selection of a site for World Buiatrics Congress in 2022 (WBC 2022) was voted in Sapporo. The city of Cancun, Mexico was selected to host the congress in 2022, after Madrid, Spain (WBC 2020). ¡Felicidades!
PRIZES AWARDED AT WBC 2018 IN SAPPORO

Three awards are associated with the World Association for Buiatrics, namely:
WAB President's Award: Diego Borin Nobrega
Gustav Rosenberger Memorial Fund Award: Diego Borin Nobrega
Ruminant Well-being Achievement Awards:

Johann F. Coetzee for the impact, outreach and innovation of his work
Joshua W. Aleri for the scientific quality and impact / applicability of his work
OUR MEMBERSHIP
There are currently 71 WAB members within three categories of membership: 62 full members (National Buiatrics Associations), 4 associate members (multi-national associations or federations) and 5 observers. During the next few months, each WAB member will receive an email request from the secretary to update its contact info. If your country is not yet part of the WAB, please contact us. You can view a map of all members on our website.
REMINDER: DUBLIN WBC 2016 CONFERENCES ONLINE.

SAPPORO 2020 VIDEOS WILL BE AVAILABLE SOON!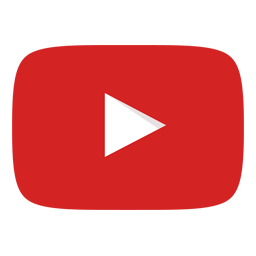 Thanks to the Organizing Committee of WBC 2016 in Dublin, it is possible to view the lectures presented at the previous Congress in Dublin through our webpage: buiatrics.com/videos. We strongly encourage you to watch the presentations. Share with colleagues or students!
WAB NEWSLETTER
The WAB also sends newsletters to inform its national members of important announcements, coming events, awards and other news related to the Association. Presidents, Secretaries and Contact Persons of regional/national buiatrics associations, and members of the WAB have received the latest issue in Spring 2019. If you wish to subscribe, head to the Newsletter section of the WAB website. You can also view the online version of the newsletter.